12 Gambrel Barn Plans Blueprints Special Offer Save $10
We have just developed a new web site that just has Gambrel Barn Plans http://www.gambrelbarnblueprints.com/ and we are offering a special deal on the plans. 12 plans for only $29.99 and if you order over the next couple of days and use the discount code below to save $10
B28MKMO8XNGI
Special Offer 12 Gambrel Barn Blueprints and Plans
$29.99
Blueprint Plans Special Offers
Download our new 64 page e-book
"Playhouse Plans Step by Step Instructions"
as a special bonus when you order the 10 playhouse plans on sale today for only $9.99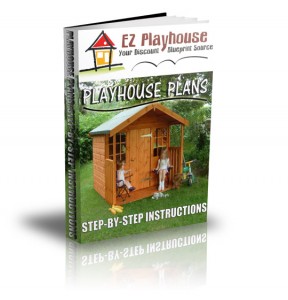 10 Barn plans – Download Immediately – Blueprints Complete Construction Documents Only $29.97
Each of these plans were custom plans that averaged in price of around $250 per plan. Buy them today for a fraction of the original price. This is a limited internet only deal. Order and Download the PDF files today.
You will be immediately sent to the Download link for the files
This offer is for the PDF files so you can print the plans yourself
or take the files to a local printer for printing.
As a Professional Designer I charge $100.00 to $300.00 for each set of these custom Plans.
You will be able to download all 10 complete sets of building plans that have been used to build these pole barns.
These are Complete Construction Drawings
This is what you will get after payment is made:
Immediate access to the PDF download locations
Complete pages of drawings details and specs for each pole barn
more than 70 pages total in PDF Formats
You can print them on your own printer or take them to a copy center to have printed
The original plans are designed on 8 1/2 x 11 size pages.
Plans contain: Section Views, Elevations, Framing Plans
Roof Layouts and Details, Materials lists see sample below






Products to be made available as

Downloadable PDF (Adobe Acrobat) Files

After Payment you will be directed to the download location for the plans

20′ x 20′ with Loft TESTIMONIAL #1…

Hi John,

Just attached a pic of my completed garage that i built myself from your
plans… i did not put windows on the sides, instead my wife wanted them in
the front – future flower boxes will go under them… also i doubled up in the
2×12's at the stair opening and used joist hangers – this avoided having the
interior wall down stairs….

thanx again everything went great and feel free to use my pic…

Jeff C

Pictures
of the 20′ x 20′ Gable
Workshop – Thanks Jeff

26′ x 36′ with Loft Testimonial #2…

John,

Thank you for the plans, I just love my new garage, I finally have a place
to park my boat in out of the weather, everything went great, my contractor
said it was the most complete set of plans he had ever worked with and wanted
to know your contact information so he could have you draw more plans for him.
I will recommend you to all my friends who need to have a house or garage
built. Check out this picture my shop is the envy of all of my neighbors who wish they had some place to park their toys. Matt D. Utah

Kathy's 16 x 24 plan from SDSCAD

TESTIMONIAL #3…

Hi John,

I had purchased a customized plan from you back in March. They worked
great! Our city planning/permitting really liked them and it helped the
process go smoothly. Attached is a picture of the little shop we built with
your plans. Thanks Kathy

100% money back guarantee if not satisfied

If you have questions please email

sdscad@pcu.net

E-Blueprints are PDF (Adobe Acrobat) files that you
Download and print on your own Printer
An Update with You in Mind Gear up for a more intuitive WordPress! Version 4.8 of WordPress, named "Evans" in honor of jazz pianist and composer William John "Bill" Evans, is available for download or update in your WordPress dashboard. New features in 4.8 add more ways for you to express yourself and represent your brand. Though some […]
Read the rest of this entry »
The second release candidate for WordPress 4.8 is now available. To test WordPress 4.8, you can use the WordPress Beta Tester plugin or you can download the release candidate here (zip). We've made a handful of changes since releasing RC 1 last week. For more details about what's new in version 4.8, check out the […]
Read the rest of this entry »
The release candidate for WordPress 4.8 is now available. RC means we think we're done, but with millions of users and thousands of plugins and themes, it's possible we've missed something. We hope to ship WordPress 4.8 on Thursday, June 8, but we need your help to get there. If you haven't tested 4.8 yet, […]
Read the rest of this entry »
WordPress 4.8 Beta 2 is now available! This software is still in development, so we don't recommend you run it on a production site. Consider setting up a test site just to play with the new version. To test WordPress 4.8, try the WordPress Beta Tester plugin (you'll want "bleeding edge nightlies"). Or you can […]
Read the rest of this entry »
WordPress 4.7.5 is now available. This is a security release for all previous versions and we strongly encourage you to update your sites immediately. WordPress versions 4.7.4 and earlier are affected by six security issues: Insufficient redirect validation in the HTTP class. Reported by Ronni Skansing. Improper handling of post meta data values in the XML-RPC […]
Read the rest of this entry »
WordPress has grown a lot over the last thirteen years – it now powers more than 28% of the top ten million sites on the web. During this growth, each team has worked hard to continually improve their tools and processes. Today, the WordPress Security Team is happy to announce that WordPress is now officially […]
Read the rest of this entry »
We're planning a smaller WP release early next month, bringing in three major enhancements: An improved visual editor experience, with a new TinyMCE that allows you navigate more intuitively in and out of inline elements like links. (Try it out to see, it's hard to describe.) A revamp of the dashboard news widget to bring […]
Read the rest of this entry »
After almost sixty million downloads of WordPress 4.7, we are pleased to announce the immediate availability of WordPress 4.7.4, a maintenance release. This release contains 47 bug fixes and enhancements, chief among them an incompatibility between the upcoming Chrome version and the visual editor, inconsistencies in media handling, and further improvements to the REST API.
Read the rest of this entry »
WordPress 4.7.3 is now available. This is a security release for all previous versions and we strongly encourage you to update your sites immediately. WordPress versions 4.7.2 and earlier are affected by six security issues: Cross-site scripting (XSS) via media file metadata. Reported by Chris Andrè Dale, Yorick Koster, and Simon P. Briggs. Control characters can trick redirect […]
Read the rest of this entry »
WordPress 4.7.2 is now available. This is a security release for all previous versions and we strongly encourage you to update your sites immediately. WordPress versions 4.7.1 and earlier are affected by three security issues: The user interface for assigning taxonomy terms in Press This is shown to users who do not have permissions to use it. […]
Read the rest of this entry »