12 Gambrel Barn Plans Blueprints Special Offer Save $10
We have just developed a new web site that just has Gambrel Barn Plans http://www.gambrelbarnblueprints.com/ and we are offering a special deal on the plans. 12 plans for only $29.99 and if you order over the next couple of days and use the discount code below to save $10
B28MKMO8XNGI
Special Offer 12 Gambrel Barn Blueprints and Plans
$29.99
Blueprint Plans Special Offers
Download our new 64 page e-book
"Playhouse Plans Step by Step Instructions"
as a special bonus when you order the 10 playhouse plans on sale today for only $9.99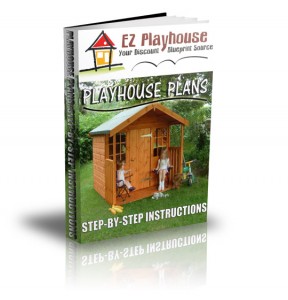 10 Barn plans – Download Immediately – Blueprints Complete Construction Documents Only $29.97
Each of these plans were custom plans that averaged in price of around $250 per plan. Buy them today for a fraction of the original price. This is a limited internet only deal. Order and Download the PDF files today.
You will be immediately sent to the Download link for the files
This offer is for the PDF files so you can print the plans yourself
or take the files to a local printer for printing.
As a Professional Designer I charge $100.00 to $300.00 for each set of these custom Plans.
You will be able to download all 10 complete sets of building plans that have been used to build these pole barns.
These are Complete Construction Drawings
This is what you will get after payment is made:
Immediate access to the PDF download locations
Complete pages of drawings details and specs for each pole barn
more than 70 pages total in PDF Formats
You can print them on your own printer or take them to a copy center to have printed
The original plans are designed on 8 1/2 x 11 size pages.
Plans contain: Section Views, Elevations, Framing Plans
Roof Layouts and Details, Materials lists see sample below






Products to be made available as

Downloadable PDF (Adobe Acrobat) Files

After Payment you will be directed to the download location for the plans

20′ x 20′ with Loft TESTIMONIAL #1…

Hi John,

Just attached a pic of my completed garage that i built myself from your
plans… i did not put windows on the sides, instead my wife wanted them in
the front – future flower boxes will go under them… also i doubled up in the
2×12's at the stair opening and used joist hangers – this avoided having the
interior wall down stairs….

thanx again everything went great and feel free to use my pic…

Jeff C

Pictures
of the 20′ x 20′ Gable
Workshop – Thanks Jeff

26′ x 36′ with Loft Testimonial #2…

John,

Thank you for the plans, I just love my new garage, I finally have a place
to park my boat in out of the weather, everything went great, my contractor
said it was the most complete set of plans he had ever worked with and wanted
to know your contact information so he could have you draw more plans for him.
I will recommend you to all my friends who need to have a house or garage
built. Check out this picture my shop is the envy of all of my neighbors who wish they had some place to park their toys. Matt D. Utah

Kathy's 16 x 24 plan from SDSCAD

TESTIMONIAL #3…

Hi John,

I had purchased a customized plan from you back in March. They worked
great! Our city planning/permitting really liked them and it helped the
process go smoothly. Attached is a picture of the little shop we built with
your plans. Thanks Kathy

100% money back guarantee if not satisfied

If you have questions please email

sdscad@pcu.net

E-Blueprints are PDF (Adobe Acrobat) files that you
Download and print on your own Printer
The WordPress project recently released WordPress 4.9, "Tipton" — a new major release named in honor of musician and band leader Billy Tipton. Read on to find out more about this and other interesting news from around the WordPress world in November. WordPress 4.9 "Tipton" On November 16, WordPress 4.9 was released with new features […]
Read the rest of this entry »
WordPress 4.9.1 is now available. This is a security and maintenance release for all versions since WordPress 3.7. We strongly encourage you to update your sites immediately. WordPress versions 4.9 and earlier are affected by four security issues which could potentially be exploited as part of a multi-vector attack. As part of the core team's […]
Read the rest of this entry »
Announcing version 4.9 of WordPress, named "Tipton" in honor of jazz pianist and band leader Billy Tipton. New features in 4.9 will smooth your design workflow and keep you safe from coding errors. Download or update today!
Read the rest of this entry »
The third release candidate for WordPress 4.9 is now available. A release candidate (RC) means we think we're done, but with millions of users and thousands of plugins and themes, it's possible we've missed something. In fact, we did miss some things in RC1 and RC2. This third release candidate was not originally scheduled, but […]
Read the rest of this entry »
The second release candidate for WordPress 4.9 is now available. A release candidate (RC) means we think we're done, but with millions of users and thousands of plugins and themes, it's possible we've missed something. We hope to ship WordPress 4.9 on Tuesday, November 14 (just over one week from now), but we need your help […]
Read the rest of this entry »
While this month we focused on building new features for WordPress core, we advanced other areas of the project too. Read on to learn more about what the WordPress project accomplished during the month of October. Take the 2017 Annual WordPress User Survey The annual WordPress User Survey is a great opportunity for you to […]
Read the rest of this entry »
WordPress 4.8.3 is now available. This is a security release for all previous versions and we strongly encourage you to update your sites immediately. WordPress versions 4.8.2 and earlier are affected by an issue where $wpdb->prepare() can create unexpected and unsafe queries leading to potential SQL injection (SQLi). WordPress core is not directly vulnerable to […]
Read the rest of this entry »
The release candidate for WordPress 4.9 is now available. RC means we think we're done, but with millions of users and thousands of plugins and themes, it's possible we've missed something. We hope to ship WordPress 4.9 on Tuesday, November 14, but we need your help to get there. If you haven't tested 4.9 yet, […]
Read the rest of this entry »
It's time for the annual WordPress user and developer survey! If you're a WordPress user, developer, or business owner, then we want your feedback. Just like previous years, we'll share the data at the upcoming WordCamp US (WCUS). It only takes a few minutes to fill out the survey, which will provide an overview of […]
Read the rest of this entry »
WordPress 4.9 Beta 4 is now available! This software is still in development, so we don't recommend you run it on a production site. Consider setting up a test site just to play with the new version. To test WordPress 4.9, try the WordPress Beta Tester plugin (you'll want "bleeding edge nightlies"). Or you can download the beta here (zip). […]
Read the rest of this entry »